Serie A betting guide - using history to try to turn a profit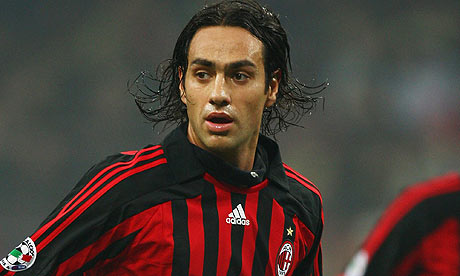 As a student of Serie A history, I have often wondered if I could put my knowledge to profitable use. Generally, I fail miserably every time I put pen to coupon. However, that won't stop me from trying.
This weekend throws up a couple of Italian football classics in the shape of Milan v Lazio (on Friday night) and Fiorentina v Bologna (Sunday afternoon). Both games see the home side with a strong record in their own stadium in league action (Milan P68 W39 D20 L9, Fiorentina P60 W31 D16 L13).
But scratch the surface and you see Milan's form makes the more compelling case for a home win - it is more than 20 years since Lazio got a win against them in the San Siro in Serie A. Bologna's last victory in the Artemio Franchi came in 2010. Indeed, the Derby of the Appenines in Florence is generally a close clash. The last time there was more than a goal in it was in 1977.
If you're looking for other home wins to add, the most convincing look like Genoa to beat Atalanta and Roma to beat Cagliari. The last time the Bergamo boys won this tie in Serie A was in 1991, while the Sardinians have not won against the Giallorossi in the league in Rome since 1968 and the days of Gigi Riva. Juve should also see off Parma (P19 W11 D5 L3) although worryingly for the Bianconeri, their visitors have grabbed all three points on their last two visits to Turin.
For away victories, history says Napoli and Inter look most likely. The Partenopei have six wins in 11 attempts in Cesena, the Nerazzurri nine in 24 in Sicily. At around even money they are attractive prospects.
The one game with no form line at all in Serie A sees Chievo meet Novara. Last season the Bentegodi pitch was a major factor, dragging the quality of play down with its ploughed-field appearance. It should be better this time around and an opening day draw might not be beyond the Piedmontese visitors. A share of the spoils could also be the outcome in Catania with Siena, the fixture has ended in a draw three times out of four in the past. Least likely to end all square is Lecce v Udinese with only one draw in 12 encounters.

Law of the Ex Watch - Former players have a habit of scoring against their old teams, a few to look out for this weekend are.
Bologna's Alessandro Diamanti who has hurt his old employers Fiorentina in the past (12/1 first goal, 4/1 anytime goal).
Sebastian Giovinco of Parma loves scoring against Juve (16/1 and 5/1).
Cagliari's Daniele Conti has a knack of causing Roma pain (18s and 11/2).
And for a real long-shot take Cristian Brocchi of Lazio to score against Milan (20s and 7s) or Alessandro Nesta to do the opposite (28s and 10s).